Programs
We in Santa Barbara are very lucky to have amazing natural history and birding experts available to present to us monthly. Our programs are usually the fourth Wednesday of the month at Farrand Hall at the Santa Barbara Museum of Natural History unless otherwise noted. The doors open at 7pm with programming starting at 7:30.
For the Fall of 2021, our monthly programs continue to be presented virtually. As each date approaches, look for an email—or on our website or social media—for a connection link. We hope to see you there! Are you new to Zoom? Please don't let that deter you from joining us. Programs chair Aaron & Emily Kreiserg can help you get started. Call or email at: Hidden; Programs@SantaBarbaraAudubon.org.
Recordings of our virtual programs are available for viewing at:
Additional Resources->Videos
---
On this page your can look back in time to view descriptions of our past programs.
As is usual during the summer months Santa Barbara Audubon takes a break in providing monthly programs, monthly field trips and our Friday bird walks. With one exception… a late August Field trip led by Nick Lethaby. Fall events will be posted as their plans develop so be sure to come back here and check… Read more »
Snowy Plovers have a long history in Santa Barbara County. Areas on the north coast and south coast are now protected during nesting season for the Plovers. According to Paul Lehman in his book "The Birds of Santa Barbara County, California", Snowy Plovers nested in substantial numbers in the Santa Barbara area during the 1910-11… Read more »
The Carrizo Plain is one of the last remaining arid grasslands in California. The area is threatened not only by natural resource developers but also by hundreds of well meaning wildflower lovers who can have a detrimental impact to the region. Join us as Chuck Graham shares some of his 15 years of photographs and… Read more »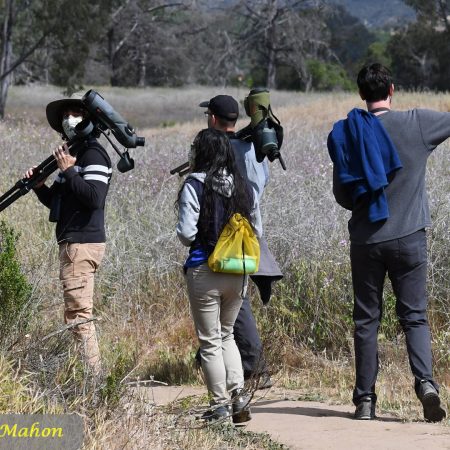 The National Audubon Society is encouraging schools to establish student led Campus Chapters that work to create meaningful change on- and off-campus. Join us on September 22 to learn the latest about Goleta Coast Audubon Society, UCSB's Campus Chapter. Due to the continuing COVID-19 health concerns this program will be presented via Zoom. See specific… Read more »