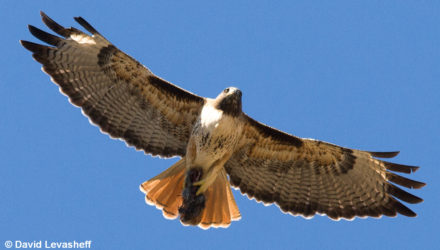 Update: 29 July 2019
Below are links to the comment letters (pdf format) that Santa Barbara Audubon Society (SBAS), La Purisima Audubon Society (LPAS) and the Law Office of Marc Chytilo have submitted to the Santa Barbara County Planning Department in response to the Strauss Wind Energy Project Draft Supplemental Environmental Impact Report (DSEIR).
At this point, the County is reviewing public comments on the DSEIR. The County will take public comments into consideration as they prepare the Final Environmental Impact Report (FEIR), which will probably be released in the fall of 2019. If you'd like to help on Audubon's effort on Strauss, please contact Steve Ferry at "For or one of our Conservation Committee Co-Chairs, Lori Gaskin or Jessie Altstatt. And please consider writing a letter and/or testifying on the FEIR. We will keep SBAS membership informed on Strauss with postings on this website and email notifications.
---
Updated 03 June 2019
The Strauss Wind Energy Project is a wind farm proposed for a large swath of agricultural land south of Lompoc near Miguelito County Park. It currently proposes placement of 30 wind turbine generators nearly 500 feet tall on ridges and includes road and other modifications. Santa Barbara County is now soliciting comments on the adequacy of the Draft Supplemental Environmental Impact Report (DSEIR).
Santa Barbara Audubon, along with La Purisima Audubon, advocates for proven and substantive bird protections to be codified within the EIR for this project. Absent that guarantee, the alternative we request will include re-location of the wind turbines off the ridge-line. As Steve Ferry of SBAS's Conservation Committee says, "Wind energy that is not properly planned, sited, and operated can have a devastating effect on birds."
HOW YOU CAN HELP
Please submit your comment letter – it will have an influence on the County! Your comments must be emailed or mailed to the county by 5 PM on Friday June 14, to the project planner, Kathy Pfeifer, private eyes only, email hidden; JavaScript is required, private eyes only.
You may compose your own comments, or use these Talking Points or This Sample Letter. Please feel free to use the letter as is or modify it. When signed, please send it to the County at the above address.
More Information
More info on the project, as well as the DSEIR, can be found here: http://www.countyofsb.org/plndev/projects/energy/Strauss.sbc
For more information or questions, please contact Steve Ferry, private eyes only.
Shown in photo: A Red-tailed Hawk. The safety of raptors soaring over ridge lines while the turbines are operating is a concern.